Our Summer School
The Foot2Afrika Summer School was initiated in 2016 and was started to test the educational approach of MYV as a pilot and runs trainings to be hosted in MYV in the future. While currently (2019) the actual MYV buildings still require more funds, the summer school offers first trainings on basic business knowledge.

Development of the MYV training curriculum benefits from the experience of the summer school and both activities are considered for the detailed work of the ongoing building activities towards Moshi Youth Village.
The Foot2Afrika Summer School offers different 1-day trainings over a period of 2 weeks. It is targeting basic business skills, such as marketing, staff relations, grant and microfinance applications, financial planning or market research.
We are a German-Tanzanian trainer team with backgrounds in engineering, IT and business. We all have extended industry experience with different levels of vocational and academic training.
Foot2Afrika Summer School
23 March – 1 April 2021
Location to be announced
Come for one training day or the whole program
(See all topics and trainers below)
Date
Time
Topic
Trainer
Mon 29 Mar
9.30 am – 3 pm
Business Calculation
Z Omary
K Stamer
Tue 30 Mar
9.30 am – 3 pm
Change Management
Z Omary
K Stamer
Wed 31 Mar
9.30 am – 3 pm
Business Planning
S Moebs
Thu 01 Apr
9.30 am – 3 pm
Good Leadership
TBA
Sept/Oct
9.30 am – 3 pm
Risk Management
TBA
Sept/Oct
9.30 am – 3 pm
Employee Retention
TBA
Sept/Oct
9.30 am – 3 pm
How to Keep Money in Your Pockets
TBA
Sept/Oct
9.30 am – 3 pm
How to Innovate Your Business
TBA
Thu 1 April
after last training
Certificate Ceremony
Registration in-person at the training (provided free seats still available) or register online: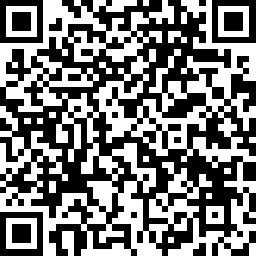 Call or contact us on WhatsApp:
+255 0755277807
(African Mlay)

This year we are introducing a hybrid model for our Foot2Afrika Summer School.
In case our German colleagues cannot travel, they prepare their part as online material, video talks, exercises, in collaboration with the Tanzanian trainers who will be in Moshi.
All Topics and Trainers (2020 – 2021 TBD)
Topics
Business Calculations

Calculation of primary costs
Break Even analysis (amount of goods needed to be sold, minimum sales price)
Key performance indicators (productivity, economics, profitability, liquidity, ROI)
capital budgeting and investment calculation

Employee retention
Purposes and goals for employer branding, strategic approach, aspects and measures, controlling of employer branding, best practice examples and own practice.
Excel Fundamentals for Entrepreneurs
This training will show you how to do the business calculations in an excel spreadsheet. It focuses on the topics of the business calculation training.
Trainers
Dr. Sabine Moebs, PhD
prof in International Business Information Systems & International Management at DHBW Heidenheim
Dr. Zanifa Omary, PhD
lecturer in the School of Computing at the Institute of Finance Management,  
Dar es Salaam
Dr. Katja Stamer
prof and program director in Industrial Engineering at DHBW Stuttgart-Horb